This post was last updated on, August 13th, 2022
Do you want to motivate your employee team? Are you looking for employee appreciation messages, quotes, or ways to make them feel appreciated at work?
If so, we have just what you're looking for. Read on and learn more about employee appreciation messages, quotes, and ways to motivate your work team through the power of kind words!
Has anyone told you today that you are awesome?

Employee Appreciation and Recognition Messages
A few decades ago, the workplace was not a common environment to give and receive recognition. Hopefully, customs and conventions have changed and those no longer apply in modern work environments.
Nowadays, as an employer, it is important to recognize your employees as they work hard to make the company successful. This would make them feel considered, and appreciated and make them proud to work for your company.
Expressing your thoughts with written words, such as appreciation and recognition messages, is a great way to show people that you care about them.
How do you express gratitude to employees?
You can thank them for the work they do through messages via email or with a handwritten thank you card.
Give bonuses or even have your team take part in activities outside of work such as events, company picnics – even virtual team-building sessions. 
Just remember that employee recognition doesn't always have to be a monetary reward or gift. Sometimes it can be as easy as an email, or a handwritten note.
What do you say to employees to show appreciation?
There are many employee appreciation messages to choose from such as thank them for their hard work and commitment or congratulate them on a recent accomplishment.
It's also a good idea to point out one of their skills and to be specific.
"I really appreciate your patience with our clients."
"I really want to thank you for taking the time to make sure that client issue [name client] was resolved quickly. Your hard work and dedication is very much appreciated.
In the end, the key to successful recognition messages is sincerity and consistency.
How do you say thank you for appreciation at work?
There are so many ways to do it. One of the most effective employee appreciation messages is through a handwritten note or email expressing gratitude for your employee's work effort.
Other ways could be to use Slack to create a "recognition" channel or even invite them to a special company event.
How do you write appreciation messages?
To write a nice appreciation message, you'll want to think about what you appreciate in your employee's skills.
You should also consider his style and personality. For example, if they're introverted or shy, it might be a good idea to write them an email rather than speak in person so that they don't feel uncomfortable.
Why is it important to send employee appreciation messages?
Have you ever felt that employee appreciation is the key to employee retention?
If so, we're with you. When employees believe that their work has value and that managers respect them, they will be more motivated and loyal.
Whether it's a direct message or a discrete and unnoticed thank-you, your team will always appreciate feeling part of the company's success and being rewarded for it.
Try out some of the examples below and discover the power of positive words of praise on employees' motivation.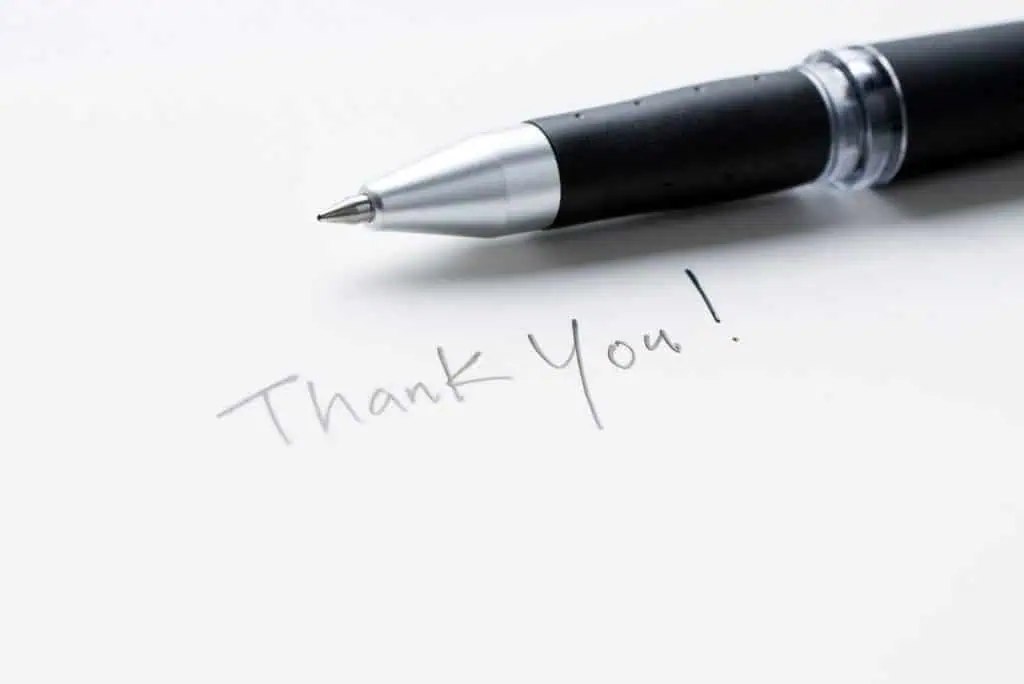 Congratulations memos to recognize your team's great job
We've compiled a list of easy messages that you could use every single day to say thank to your team for the hard work they do or for a job well done.
Pick some up from this list and start expressing gratitude for attention to detail, an impeccable work ethic or the positive attitude of your fellow coworkers.
11 Notes to thank your employees hard work every single day
"Thank you for always going the extra mile."
"Thanks for your effort, it hasn't gone unnoticed."
"Thank you for all that you do!"
"I am grateful for your hard work and dedication"
"Thank you for being a good teammate today. You really helped me out with that project!"
"Thank you for being a great team player."
"Thank you for all your efforts and quality skills!"
"I'm grateful that I can work with someone as talented as you."
"I am grateful for everything that we've accomplished together. You're a rock star!"
"Thanks for all the good work you put in every single day."
"Thanks for bringing all this quality work. You're surely a part of the company's success."
11 ways to show them you appreciate their attitude in the office
"I truly appreciate your dedication."
"I am proud of all that you have accomplished!"
"Your hard work and dedication is appreciated."
"You deserve a pat on the back. Keep up the great work!"
"It is so important that we stay focused on our goals together."
"You've been so helpful to me this year."
"I appreciate your willingness to go the extra mile."
"It's a pleasure to collaborate with you."
"Your efforts are very valuable."
"I hope we'll be able to keep collaborating on projects in the future!"
"I'm so glad that I was able to work with you this year."
5 notes to value the opinion of your employees
"You are a valued member of this team"
"Your opinion matters, and I value what you have to say."
"It's been such an honor working with you these last few years."
"You're always there when I need advice or help with something new, and it means the world to me."
"I really value your input and I know that it means a lot to the team. Thank you."
Inspiring appreciation quotes to thank work performance and dedication of your employees
After an outstanding performance from one employee, it's important to show how valuable their effort is and to help keep up the good work.
So if you want to 'glow-up' your appreciation messages, what can be better than including a quote from an inspiring role model or a classical pop-culture movie to make the employees feel valued? You may even get a smile or laugh or two.
These are a few inspirational quotes you can use when writing messages to show your employees how much they mean to you.
Looking for more appreciation quotes? Click here for more thank you quotes and sayings.
Original ways to deliver the thank you messages to your employees
Employee Awards Ceremony
Create employee recognition awards and give them out on a monthly, quarterly or yearly basis to your top achievers.
Celebrate their individual achievements with personalized employee certificates or cards that thank them for all the hard work they've put in.
During the ceremony, share heartfelt messages from management about how much you appreciate what the employee has accomplished, and read them aloud to remind everyone how grateful you are.
Public praise, when done correctly, can have such a positive effect not only for the employee receiving the praise, but those around them too.
Positivity breeds more positivity.
Special events to show your company members how proud you are
When recognizing your employees' hard work, generosity and performance, outside events are a good way to thank everyone in person.
You can host these events in the office, outside the office or virtually and all are great options to deliver thank you notes.
"Work hard, play hard" as we say… And employee appreciation events are the perfect time to do so!
Organize a company thank you event with food, games or prizes. Give out thank you messages to your employees while getting them out of the workplace to create some team bonding.
You could also be creative by organizing your own game night, a small summer festival, an end of the year party or even a retreat to Paris with Woyago?
Virtual events to deliver your employee appreciation messages
Because in this context, it might be complicated to thank employees for their great job with in-person events, you could consider virtual team building to give them some love.
With Woyago, thank your organization team for their job well done, commitment and success accomplished every day by bringing them on a virtual walk tour in the City of Lights or on a virtual Parisian party.
You'll learn how to order a "tradi," which is better than baguette.
Find out the reason why four Americans made The Louvre Museum so famous and find out where laissez-faire originated!
Check out our outdoor and virtual tours with a tailored service to your organization needs.
Employee appreciation gift ideas
Company gifts can also be great to deliver your thank you message.
Give your employees a "Rock star employee" coffee mug. Buy them tickets to their favorite sports game or give them a personalized gift card for the delicious pizza place near the office.
In the end, it's important that every employee on staff knows they have an important part in making sure the business runs successfully. With this blog post, we hope we gave you some ideas to do so.
Now that you know how to show employee gratitude with thank you notes or congratulations messages, make sure that you implement those to boost your team's confidence.
And you, what employee appreciation messages do you use? Is there any you didn't read in this blog post and that you found efficient in your workplace?
Inspire us on social with your insights! And just to let you know – we appreciate you!