This post was last updated on, August 9th, 2023
If you're looking for a way to help bring your remote team closer together, virtual spirit week is the perfect solution! This week-long event can be tailored to fit your team's specific needs, and it's a great way to promote communication and collaboration.
Inspired by high school traditions, more and more companies have now incorporated the concept of spirit week at the office or, more recently, virtual spirit weeks for those many teams who work from home.
Virtual spirit week is indeed a fantastic way to strengthen your team spirit, and increase team bonding, motivation, and engagement for everyone, even online! With an important role in virtual teams' cohesion, they definitely help the "newbies" get into an office environment, learn about the company culture and bring your remote team closer together.
If you're looking for virtual spirit week inspiration, this blog post is for you. We have compiled here our top 17 virtual spirit week ideas that will bring your team closer together!
Table of Contents
Energizing and Sportive Spirit Week Ideas
Pop-culture Theme Dress-up Days Ideas and Activities
Easy dress-up and Spirit Week Themes
Creative Virtual Spirit Week Activities
FAQ: When Office Spirit Weeks get inspired by Schools traditions
Energizing and Sportive Spirit Week Ideas
Here are some spirit week ideas that we can try to energize your team and make the office environment more dynamic and engaging for everyone.
1. Have a "Wednesday Workout" Day
For Wednesday Workout, invite your group to wear their sporting outfit and make them sweat.
Organize a few zoom calls throughout the day, animated by professional coaches, and offer your employees to connect to any session they want.
Zumba, yoga, boxing, fitness, anything that can be done at home!
PS: Make sure to send the program beforehand so they can plan their day accordingly. And if you wondered, this also works perfectly with any other day of the week!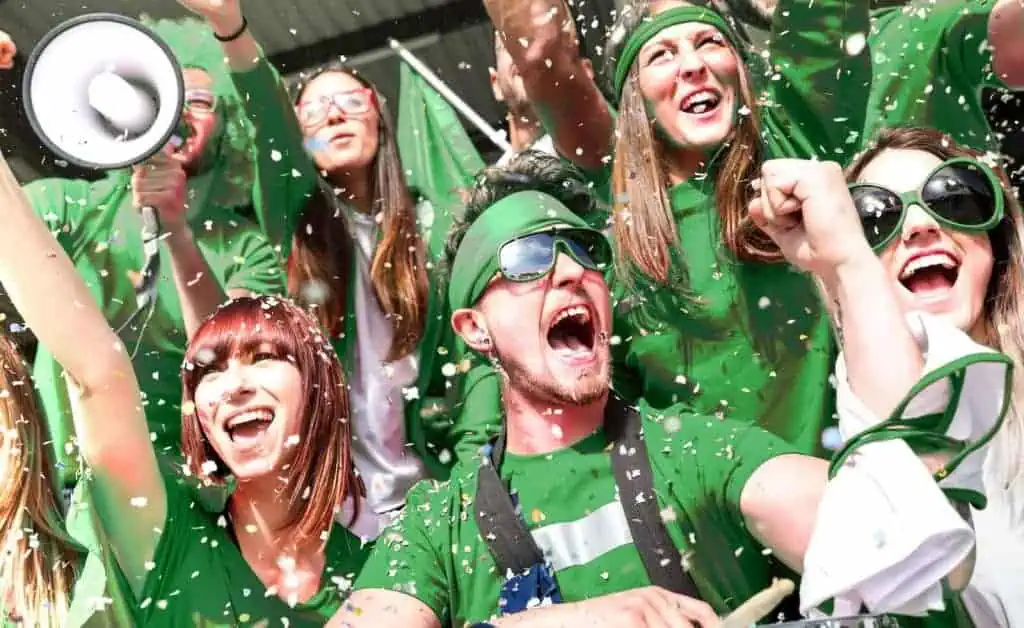 2. Have a Sports Fan Day
Wear your favorite sports team jersey, show your colors and organize a game-day watch party whether it is NFL, NBA, or other!
You could also organize different virtual rooms if there are several games to follow that day and let the team members enter the one that will excite them the most. This Sports Fan Day will allow your teammates to figure out what are their shared interests in terms of sports.
Pro tip: Spice up the enthusiasm with a friendly competition such as a Fantasy game, where all participants can bet on winning/losing teams and game results.
3. Have a "Virtual Office Olympics" Day
One of the greatest spirit week ideas is the Virtual Office Olympics!
Split the full group into small teams and attribute them a color. They will have to be dressed in a solid color tee shirt the day of the Olympics. Organize a set of small virtual games and keep track of the points won by each team on a board or a slack channel.
The activities and games can include virtual scavenger hunts, typing races, online word jumbles, or Scattergories games for instance. Don't forget the opening and closing ceremonies!
Pro tip: Check out our blog if you need help setting up a zoom scavenger hunt!
4. Organize Virtual Office Games
If you don't want to go as far as the Virtual Office Olympics, you could organize the games named above in a more casual way and introduce them within specific theme days. In this case, make sure to adapt the game to the theme too!
Other ideas might include virtual bingo or an online version of "I spy" based on the attendees' video.
For more ideas, make sure to check our blog post on 19 fun games to play on FaceTime.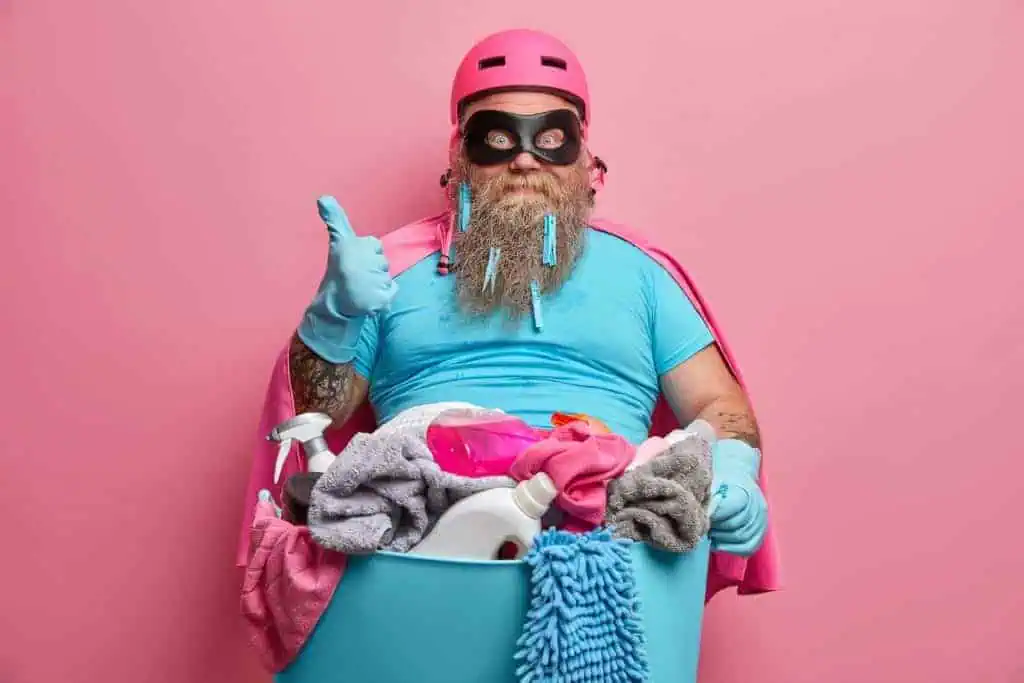 Pop-culture Theme Dress-up Days Ideas and Activities
5. Have a "Dress Like Your Favorite TV Character" Day
For the first one of our dress-up day ideas, ask your team to dress like their favorite TV character from a TV show, book, or movie. Learn a little more about their tastes and culture through their costume!
Pro tip: Bring those to life by organizing a Teleparty all together after work!
6. Have a "Dress Up Like an 80's Icon" Day
If you're having spirit week at work and want to have it remembered for a long time, have a spirit week themed day based on the 80's – or of your favorite decade!
Let everyone show off in their costume with music clips or movies picture backgrounds from those years throughout the full day, and when the night comes, organize a small competition for the best costume of the day!
7. Have a "Dress Up as a Rock Star" Day
Rock on spirit week! Adopt the rock and roll feeling you have in yourself during your next virtual company retreat or spirit days.
Ask your group to pick their favorite rock star costume – leather and black boots are a must – and bring the company spirit to life, or well… to hell!
To enhance that theme on a virtual concept, you could actually make the attendees participate in a rock and roll concert if some of them play an instrument. It would be an incredible moment until you can gather again for the next in-person concert!
8. Have a Duo Day
Batman and Robin, Homer and Marge, Han Solo and Chewie… You name it!
Whatever vigilante pair you can think of, use this spirit day to ask your team to dress up as a duo from movies, TV shows or books.
This will tighten relationships between pairs in a very fun way!
Easy dress-up and Spirit Week Themes
Here are some easy theme ideas that do not require a lot of preparation time for the attendees. They are ideal to encourage employees to participate if you feel they don't adhere to the company spirit week.
9. Have a Twin Day
Pair up your teammates in groups of two and make them live the exact same day. They will have to attend the same meetings, dress up the same way, and stay connected all day long to get to bond a little bit more.
You can either let them decide on the pairs or pick them yourself to mix up the group, your choice!
10. Have a Wacky Hair Day
An easy idea to animate your week and that can be done through video conference is the Wacky Hair day.
Ask your coworkers to put on a crazy hairstyle or a crazy hat and let them surprise everyone with their creativity.
Color hair sprays, figurines, twists, clippers… Anything is allowed!
To encourage all employees to participate, you can organize a contest on the company's internal social media channel where everyone can post a picture of their hairdo and vote for the one they prefer!
11. Have a Tie-Dye Day
Another spirit week-themed day that is perfect for the summer season if you want to play with colors, is the Tie and Dye costume theme.
If you can't have your spirit week days on the beach or by the pool, then this one will teleport you to vacation time with an ounce of a hippie vibe.
Pro tip: Prior to the virtual event, send your employee's company tie-dye tee-shirts kit so that they can pimp it in their own style!
12. Have a Pyjama Day
A fun spirit week-themed day that perfectly fits remote work is… Pyjama Day.
Make your team wear their un-fanciest pajama and connect for a casual breakfast meeting to start the day by sharing coffees and pancakes! Only detail though, they will have to keep that outfit for the full day.
Don't get too surprised to see some people actually wearing this after the spirit week… You very well know that it's just so comfy to work from home in PJs!
13. Have a "Dress Up as Your Company's Product" Day
Bonus theme day – a bit more complicated but totally worth it!
Ask each teammate to dress up like one of the company's products or services.
This themed spirit day is perfect for having a bit of fun while investigating the catalog of your company!
Sure, commercials or designers have a great idea of the products the company delivers, but that might not be the case for everyone. This day can actually help employees get to know the offer better and be more performing afterward!
Creative virtual spirit week activities
14. Have a "Draw for Our New Office Space" Day
While we are at home, we have plenty of time to realize what were the pros and cons of the office space. Our cozy and welcoming spaces might actually be inspirational for redesigning the workplace.
Challenge your team with a brainstorming session on what way they would like to see the office redesigned for when they come back to the office.
Make someone draw a plan while everyone gives suggestions for a new office building or space you'd like to work in! This activity links collaboration and inspiration while engaging employees to take part in company life.
Pro top: Take those redesign ideas into consideration and surprise your teammates when they come back to the office with the workspace changes!
15. Create a Team Photo Album
Make it easy for your teammates who may be scattered across the world by having everyone post pictures of themselves in spirit wear or with events props from their country.
You can also create a shared album on Facebook or an internal Instagram account where people can see what everybody has been up to! This will allow remote workers to feel connected and in touch with their team, as they can comment, like, and interact with any coworker, wherever she/he is.
16. Organize an Outdoor Spirit Day
When working from home, it's sometimes difficult to disconnect and just get some fresh air. Give your team this opportunity to work from their garden or in a public park.
Stay calm, their Wifi might be tricky sometimes, but a little distance will do good to their mind. End the day the right way with a small virtual after-work outside beer, or a wine and cheese party!
17. Host a Virtual Spirit Week Party
Consider hosting a spirit week party if you're feeling ambitious! It's usually a great way to end the week. It might be a quick virtual happy hour with all the team after work or organizing a special virtual event or activity.
If you are looking for something different, make sure to check our virtual parties in Paris, made for your team to bond, laugh, and learn!
FAQ: When Office Spirit Weeks get inspired by Schools traditions
What's a spirit week in the office?
Spirit weeks are most often anchored in the high school spirit week tradition. They are composed of 5 business days or all 7 days, during which teams, departments, or companies get together for some spirit-raising activities, themed days, funny games, and friendly competitions to build cohesion and bring their group closer together.
What's a virtual spirit week?
Virtual spirit weeks are organized online spirit days made for remote teams.
In this online version, most of the time, spirit week activities are not as competitive as the classical ones, but are playful enough to get remote workers involved and to allow them to meet and bond virtually!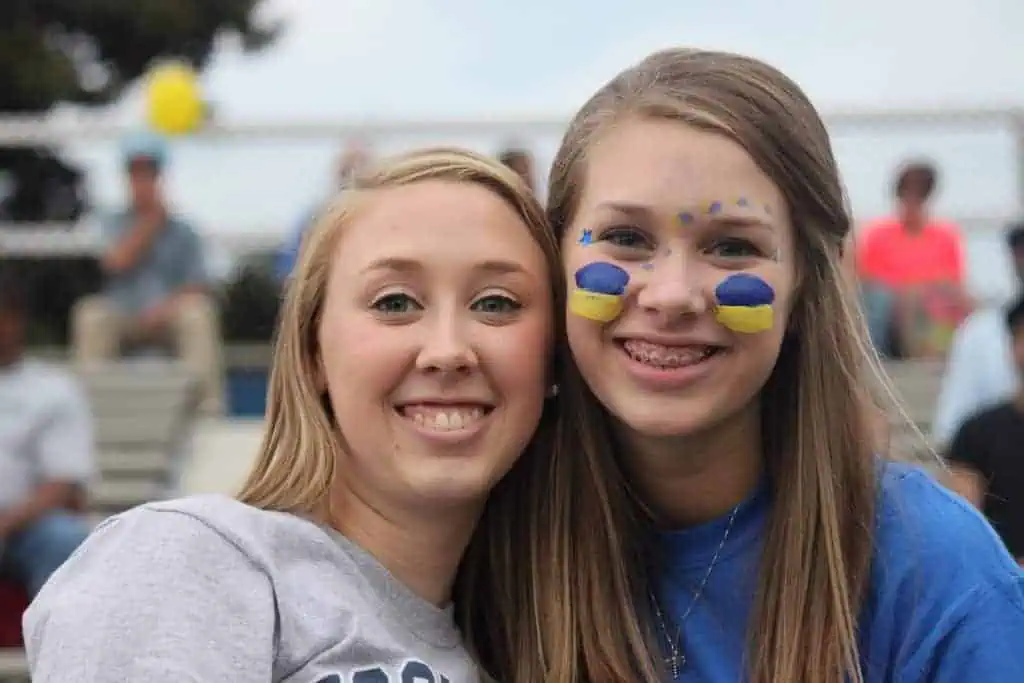 What are the origins of Spirit Week?
Originally, Spirit Week is a popular tradition in many schools across the US – middle school, high school, college – where kids show their school spirit by dressing up in costumes on different days of the week.
Offering assistance to new students via spirit week at the beginning of the school year is a great way to incorporate them into their school's culture.
For example, it might involve giving badges or pins as rewards for participation and allowing them to continue wearing these through the remainder of the year.
They have now been adapted to the business environment in which corporate culture is highlighted during remote work weeks or company retreats.
Why do schools have spirit days?
Schools have always recognized the value of Spirit Days, as it builds community and encourages participation.
Spirit days are also very important for students who have difficulty fitting in at first or who have an outgoing personality because they allow them to feel more accepted and comfortable in their respective environments.
What are some school spirit ideas?
Many school spirit day ideas from high school or college can inspire your next spirit event to bring your remote team closer together such:
as dress-up days
wear the school colors
organize spirit days quizzes
sport competitions
food-theme days and more!
How to make a successful Spirit week?
The best virtual and in-person spirit weeks feature a variety of activities that allow people to express themselves in different ways.
For example, some people might be more introverted than others while still being passionate about their work or company culture. Some teams may enjoy competitive spirit week games while others prefer cooperative ones.
And there's not a single right way to organize spirit week activities. The main objective is to have everyone feel like they're part of something special and get along well with their coworkers at the end of it all!
What are the benefits of Spirit Week?
Organizing office spirit weeks have many advantages for your team.
First, they develop a strong team spirit and sense of belonging thanks to all of the games, the similar disguises or outfits worn and the many activities that involve collaboration.
By sharing those experiences, participants will obviously get to know each other better, the personalities or hobbies of the other team members, and might create closer relationships with some.
Finally, spirit weeks allow companies to show and teach the company culture to the employees so that the full team can walk in the same direction and share the same values.
How do you do spirit week virtually?
Assuming your company is already set up with the appropriate communication tools (Slack, Zoom, Google Hangouts, etc.), hosting a virtual spirit week is actually pretty easy – and can be just as fun as an in-person event!
To start, pick a theme and send out an announcement to all employees. Each day of the week, employees can dress up according to the theme. In addition, employees can also decorate their workspaces to add to the festivities. At the end of each day, employees can share photos of their outfits and workspace decorations in a dedicated channel or Google Drive folder.
You can also organize some remote games. There are lots of great online games and activities that can be played in teams. Pick a few of our above ideas, that you think your team would enjoy and set up some friendly competition.
Host a virtual happy hour at the end of the week to wrap things up. Consider awarding prizes for the best photos, most creative interpretations of the themes, or the best-dressed employees of the week!
Why is spirit week a great idea for remote teams?
For remote teams, a virtual spirit week is a low-budget and easy way to bring your team closer together.
They help remote teams be more united – especially the ones spread all over the world – and simply make them have fun together!
Pro tip: When your remote team gets back to work after holidays and distractions like summer or winter vacations, virtual spirit week can have the important purpose of re-focusing their mind on work. This is usually a great time to organize it.
What are some ideas for Spirit Week?
Some good spirit week ideas can be sportive activities, outside activities, wearing special attires for special theme days, creative activities and much more.
Read on to discover our best ideas for an entertaining virtual spirit week!
_____________________
We hope you enjoyed those ideas and will be willing to try some!
Remember, having a spirit week once a year is amazing, but make sure to make it an ongoing thing by including activities, games, and gatherings throughout the whole year. This is the key to keeping your team happy, excited and engaged!
Let us know how your virtual spirit week goes for your remote team and if you came up with your own ideas, we'd love to hear them!
If this post was useful for your event, make sure to tag us on your Social Media posts if you share the activities and themes you picked, so we can give it a look!
So what are you waiting for? Get out there and make this year's spirit week the best one yet!