Have you ever wondered what it is about France that makes it so famous?
France is known as one of the world's most romantic countries. It has truly been the most visited nation for the previous 20 years, and there are a number of reasons behind this.
Wonderful locations, unbeatable French cuisine, art festivals, incredibly well-preserved architecture, exciting tourist attractions… You name it! There are so many elements that could make you want to visit this gorgeous country.
We're sure you've heard of several of them, but to make your life simpler, we've compiled here a list of the top 25 things that France is known for.
So, take note, and let's get started!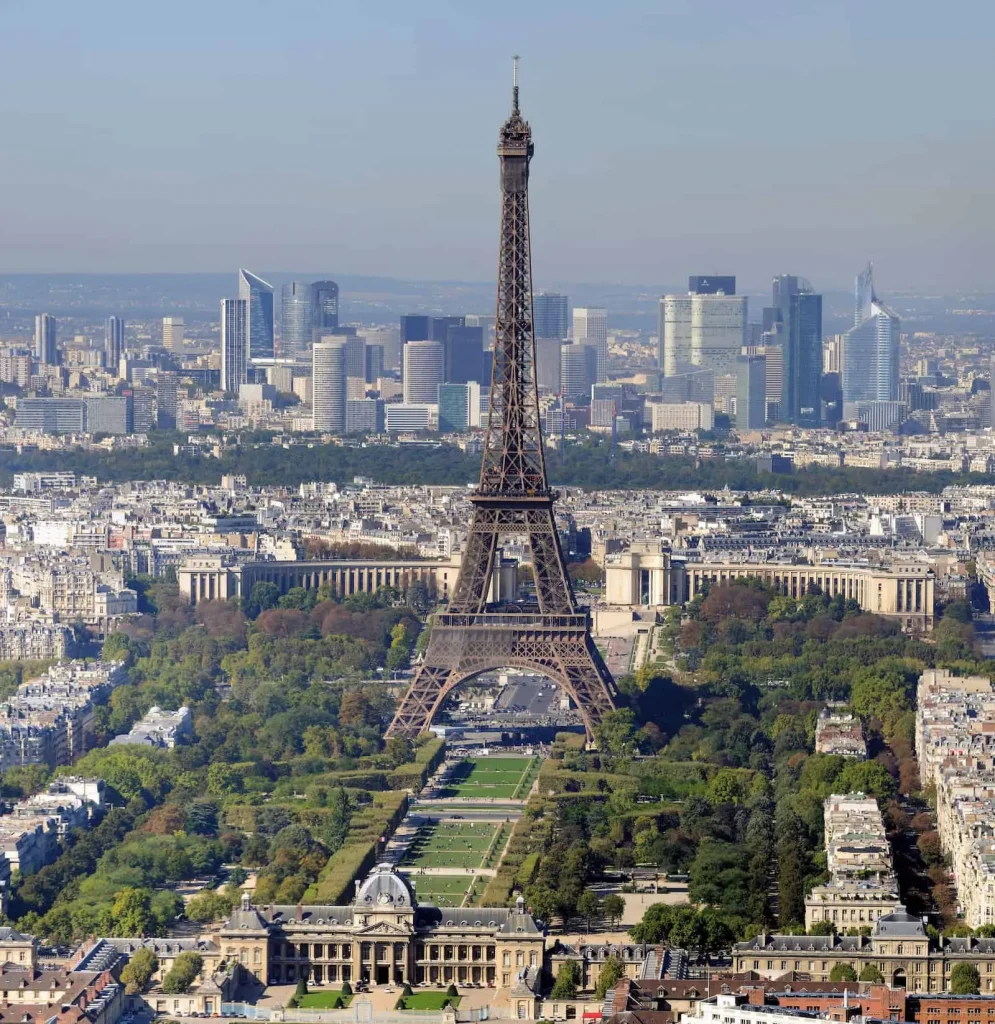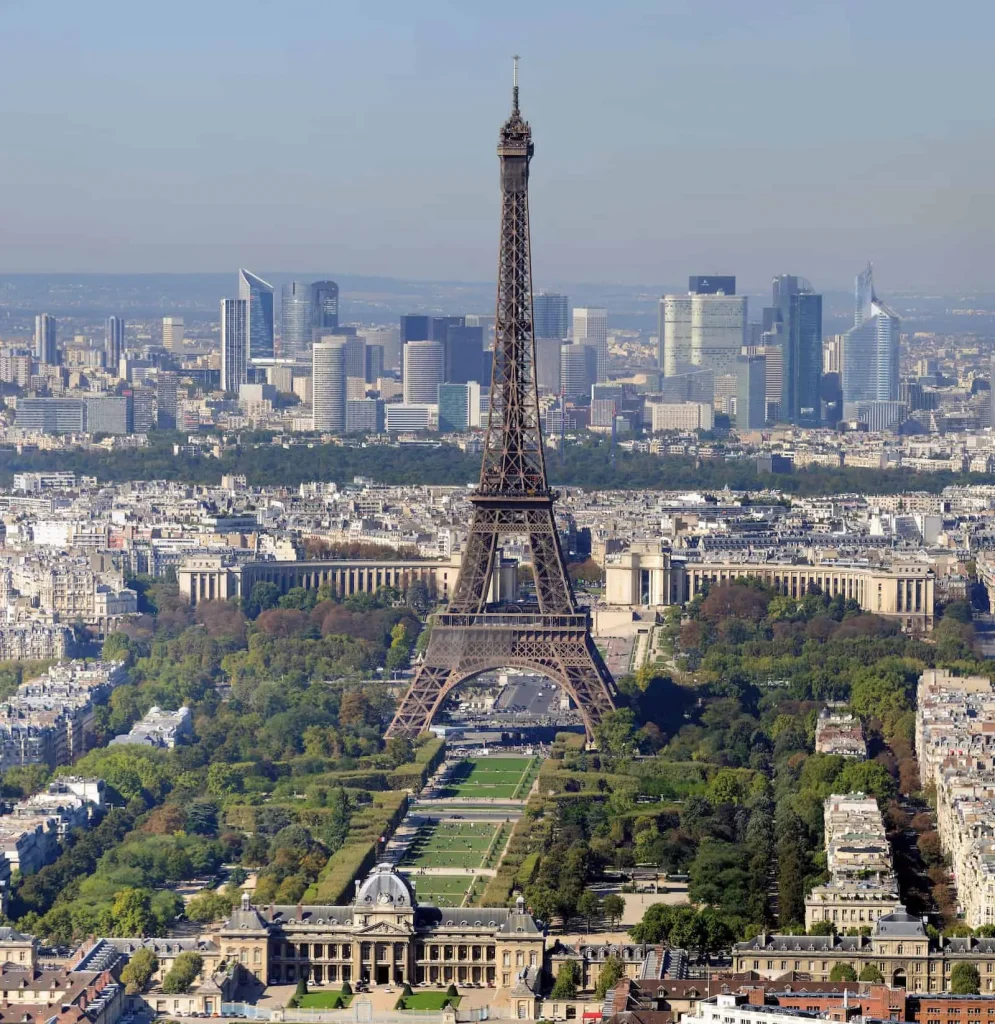 What Are the Most Famous Places in France?
Paris, Cannes, the Lourve, the Eiffel Tower, Mont Blanc, Nice… We could spend hours telling you about popular places in France and we would still miss so many others.
The magnificent monuments, vistas, and variety of this lovely nation are without a doubt the main reason why it is world-renowned.
1. Paris, the French Capital
One of the most visited cities in the world, Paris is known for its luxurious lifestyle and rich French culture.
Paris is considered one of the most romantic cities in Europe and for good reasons. It is home to some of the world's most famous landmarks such as The Eiffel Tower, the Musée du Louvre, or Arc de Triomphe.
The cityscape is dotted with picturesque landscapes that will definitely leave you breathless. If you're looking for a romantic getaway, Paris is the perfect destination.
And if you are visiting Paris, make sure to book a Woyago guided tour with a local so you don't miss out on anything!
2. French lavender fields
Although people associate France's well-known places with cities, monuments, and cathedrals, there are other areas in the country that offer a more natural ambiance.
In the French countryside of the South of the country, for example, there are several picturesque lavender fields. It's just amazing how many travelers come to the country just to see these lovely blooms, which light up Provence from May through July.
3. The French Alps
Between France and Switzerland lays a wonderful mountain range called the French Alps. These snow-capped mountains are certainly very picturesque, but they also offer many different activities, such as skiing in winter or hiking during summertime.
At its very top, you can also appreciate the view of the Mont Blanc, which is actually located right on the French-Italian border.
The scenery of this region is simply breathtaking. A natural beauty to be seen!
4. A Unesco World Heritage site: The Mont Saint Michel
The island of Saint Michael, located in Normandy is one of the most popular destinations in France. This site sees millions of visitors each year. It was even listed as a UNESCO World Heritage Site for its beauty and historical significance.
The island includes several churches, chapels, streets, and medieval buildings with golden sand beaches surrounding them.
5. French Riviera
France is also well known for its blue coats, nice beaches, and olive groves. Yes, we are talking about the French Riviera!
Located in Southern France, the French Riviera is a glamourous part of the country which is home to beautiful cities such as Nice, Cannes, and St. Tropez.
The Riviera has a very particular climate, which brings along high temperatures during summertime. There are also some lovely hilly landscapes that can be seen on this coastline.
This is why many French people enjoy spending their holiday along the Mediterranean Sea.
France Is Famous for Its Landmarks Too!
6. The Eiffel Tower
As we mentioned above, France is home to many famous landmarks, but perhaps one of its most iconic landmarks is the Eiffel Tower in Paris. The Eiffel Tower has been around since 1889 and it still remains as one of the country's most recognized symbols.
The Eiffel Tower is one of the most visited monuments in the world, with over 7 million people visiting it every year. It was designed by French engineer Gustave Eiffel and built-in 1889 as one of the main attractions for the World Fair.
Renamed the Iron Lady, absolutely no one wants to miss it when they travel to France. Even if you don't plan on visiting its inside, you should at least go and see it from the Champs de Mars, surrounding gardens of the Eiffel Towe.
It's worth noting that since the Eiffel Tower is the tallest structure in Paris, it may be seen from a variety of locations throughout the city maybe even your hotel room balcony!
7. Notre-Dame Cathedral
Notre-Dame de Paris is for sure another landmark that France is famous for, and one of the most beautiful and known cathedrals in Europe.
Notre-Dame de Paris is an ancient Medieval Catholic cathedral, which with its amazing stained glass windows, epitomizes French Gothic architecture.
Notre-Dame was the third most frequented monument in Paris. It was destroyed by fire in 2019, and now part of it is gone. Restoration work has begun, and we hope to see its beauty again as soon as possible.
8. Arc de Triomphe
France is also known for its beautiful and symbolic Arc de Triomphe. It has become a significant landmark in the city of Paris and especially within the famous Avenue des Champs-Élysées.
The arch was commanded by Napoleon Bonaparte and built to commemorate those who fought for France.
9. The Louvre and its well-kept Mona Lisa
The Louvre museum is one of the most important reasons why France is famous! It's one of the most important museums in the world with over 10 million people visit it every year.
Although it's well-known for its architectural shape – made of a glass pyramid in the court of a wide and historical building – what truly makes it so popular is the huge amount of paintings you will see there. We have a special one in mind: The Mona Lisa from Da Vinci.
If you are thinking of going, we advise you to get your tickets prior to the visit if you don't want to wait as much time in the ticket line as inside! 😉
France Is Also Famous for Its Food
We're sure that many of you are familiar with French cheese, baguettes, or even wine. All of these are a part of the delicious French culinary tradition.
As you may know, France is pretty popular and well known for its gourmet food and classic dishes. Coq au vin, Ratatouille, Croque-Monsieur, just to name a few.
Fun fact: Did you know that the French were the ones who invented the Michelin guide? And did you know that French Fries are actually Belgian?
Anyway, there's no way to avoid drooling when you think about French food… And here is a sneak peek of the most popular food in France!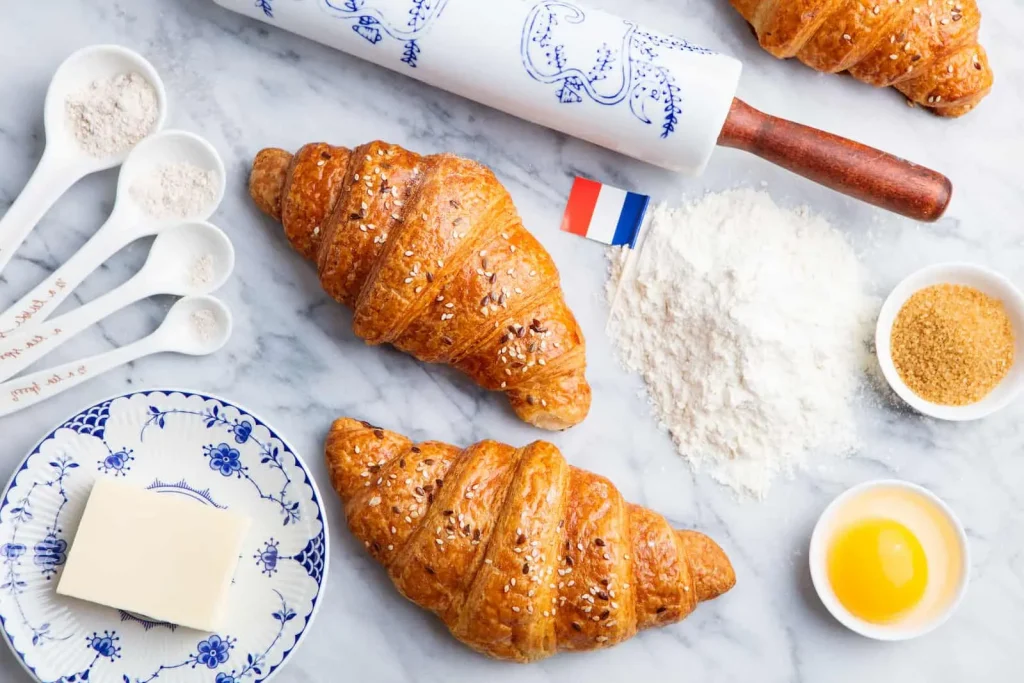 10. Delicate crepes, flaky croissants, and macarons:
Because of the influence of French cuisine, you may immediately assume that those desserts are fancy and delicious.
Many French eat macarons after lunch with a nice coffee. Start their day with a coffee while having a croissant or with a crepe from the street markets as an afternoon snack. If you visit France, believe us, you'll want to give them a try!
11. French cheeses and baguettes
Without a doubt, the French cheese is one of France's most well-known features – cheeses, to be precise. You may not be aware of it, but there are more than a thousand distinct varieties of them.
Now, you've undoubtedly heard of some popular varieties like Camembert, Brie, Blue Cheese or Roquefort… but they're just the renowned ones.
It's just impossible to name and try them all. We might have to write another blog post for that! 😉
And what's better than a warm baguette welcoming a slice of cheese?
Nothing, nada, rien.
A baguette is that traditional long bread from France, crispy on the outside and soft on the inside.
They have now become so popular that you can see them all over the world… But we are not gonna lie, the best place to enjoy those remains France!
12. Let's not forget about French wine!
Aside from the cuisine, one of France's most notable features is its wine. And it's well-known throughout the world that France offers a wide range of high-quality wines.
However, there are some types of French wine you should definitely try: The famous Champagne and the red wine from Bordeaux.
Champagne is an iconic sparkling wine from the region of the same name in north-eastern France.
Although any sparkling wine is considered champagne throughout the world, this one must be produced in Champagne, France, and follow a specific fermentation method.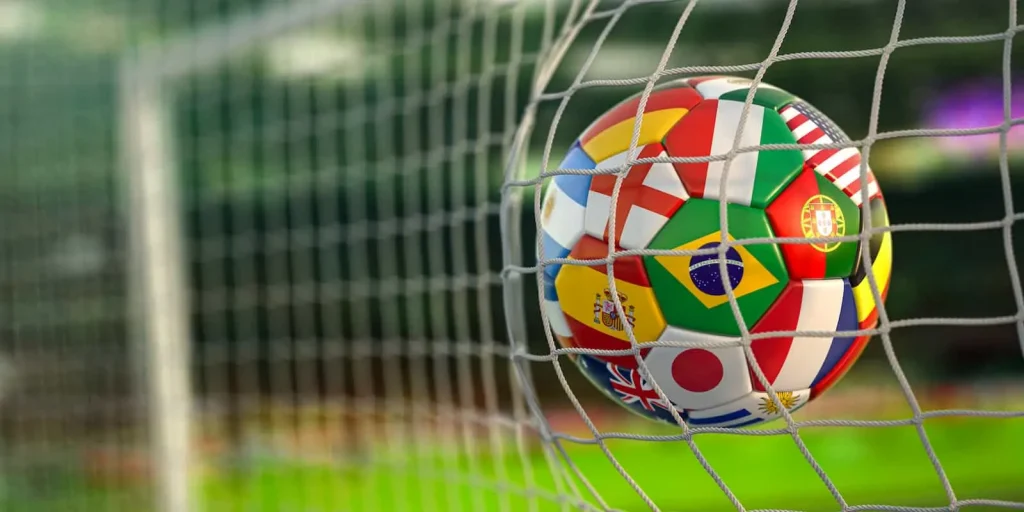 What Sports Is France Famous For?
France is famous for a few sports but let's start with the obvious.
13. France's national football team
As we previously stated, soccer is undoubtedly the most popular sport in France. Many French people play it on a daily basis.
In 2018, the World Cup took place in Russia, and the national French team won. France also took home the title in 1998. As a result of their two victories, they've become one of the world's finest national football teams.
Although the French local soccer teams are not as good as the national team, the French league is nevertheless one of the world's top 10 best leagues.
The Parisian team, also known as "PSG" is France's finest soccer team and now gathers players such as Messi, Neymar, or M'bappe.
14. The Tour de France
Cycling is another sport in which French athletes are well-known. The Tour de France, which is held every summer, is the largest cycling race.
Many cyclists vie for 23 days to cover 3,500 kilometers of their country over a distance of around 3,500 kilometers.
15. Rugby
Rugby lovers might be more interested in this one as France is also known for its rugby team.
The National Rugby team was 3 times finalist in a World cup and won 25 times the 6 Nations Championship, a very well-known International Rugby competition featuring the best teams in Europe.
And, France has won the Rugby World Cup in the year 1999.
France Is Famous for Its History
The history of France is huge and there are many events and historical people who have been important not just in the country, but all over the world.
16. French Revolution
The French revolution needs to be included on this "What France is known for list", as it is one of the most important events in the history of the country.
It was a 10-year revolution against French royalty, and it influenced many people from other countries in Europe to ask for more liberties and rights. This war also ended up with feudalism and took a big part of the church's power.
17. Napoleon Bonaparte
Apart from the French Revolution, we also have to name Napoleon Bonaparte.
Known as one of the greatest military leaders in French history, his most important role was during the French revolution, and after it, when he placed himself as the leader of the French government.
His battles and acts were so important that more than 200 places in France are named after him to honoring his achievements and his soldiers.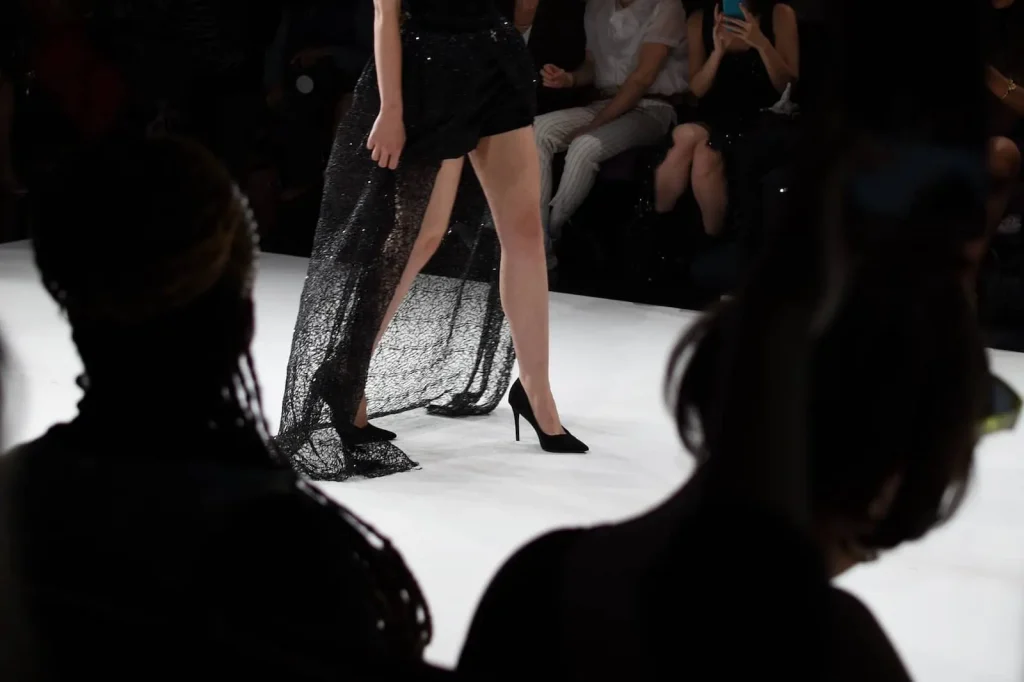 Artistic Things France Is Known For
18. French fashion
France is widely considered to be the birthplace of modern fashion. Acclaimed French designers like Louis Vuitton, Coco Chanel, Christian Dior or Yves Saint Laurent are only a few names to show you their importance in fashion.
Recognized as one of the most influential countries when talking about fashion, it has its own Paris Fashion Week hosted in the capital twice a year, where Louis Vuitton along with other luxury fashion houses present their collection.
Indeed, along with New York, London, and Milan, Paris is one of the fashion capitals of the world where most events take part.
And outside the runways, French people will always look fantastic in the streets. If you are a fashion lover, you will be amazed!
19. French art
France has a long history as an arts-focused country. Many great painters were born or resided in France at some time in their careers.
A fantastic illustration is Pablo Picasso, who arrived in Paris in 1900 as a 19-year-old apprentice and went on to become one of the world's best artists.
The works of Henri Matisse and Eugène Delacroix are among the most well-known French paintings.
Claude Monet is also one of the French greatest artists. He is considered the founder of the Impressionism movement.
Impression, Sunrise remains probably one of the most famous masterpieces of Claude Monet.
20. French literature
France is known worldwide for its great contributions to literature.
Many Nobel prizes have been given to French authors for their work, among them the very famous Albert Camus's one in 1957.
One of the most recognized pieces of literature worldwide is Les Miserables, written in 1862 by Victor Hugo. It has since been adapted many times in the cinema, theater, as series, and more.
21. French music
Although France is a big country with a lot of musicians and many different styles, French music is mostly known for its classical music. Claude Debussy, Maurice Ravel and Gabriel Fauré are some of the best classical music composers.
Edith Piaf also had her time of glory in the international scene with her famous song "La vie en Rose".
Another great artist, David Guetta, is an international DJ. He is probably the most famous musician in France nowadays.
22. The Cannes Film Festival
Founded in 1946, the Cannes Film Festival is one of the classic events in the film industry that recognizes great movies and films.
The glamorous city of Cannes located in the south of France, is where A-listers from the film business get together and preview new films scheduled for release a few weeks later.
This is one of the most well-known events in France, as it is where they give one of the highest honors in cinema: The Palme d'Or.
Other top things France is well-known for
23. French National Anthem
The Marseillaise is the French National Anthem and is surprisingly well known over the world.
24. French Architecture
France is known worldwide for its unique and special architecture.
France's architecture dates back many centuries ago. Many styles and trends have appeared throughout the country's history such as Gothic, Romanesque or Baroque.
This mix of architecture is just great to appreciate and is one of the most beautiful in the European Union.
That's not all, the very classical Eiffel Tower, Arc de Triomphe or Sacré Coeur are only a few names from the countless landmark examples that you can find in this country.
25. Disneyland Paris
One of the other famous French things is Disneyland, Paris.
There are six Disneyland parks in the world: California, Tokyo, Florida, Shanghai, Hong Kong, and Paris. Paris is then home to the only Disneyland in the old continent.
The huge complex includes a Walt Disney Studios Park, many fun attractions, restaurants, hotels, etc. If you want to have your dose of magic fun while traveling to France, you now know where to go!
---
Here you have it, the 25 famous French things that the country is known worldwide for.
They are deeply part of the culture and history of the nation, and may even be already familiar to foreigners before they stand a foot in the country.
You will now have to discover all its charms by yourself!